Committed to the communities we serve.
We are committed to making impactful changes in the communities we serve. We believe in the importance of building relationships and enhancing the lives of those areas we serve. We give back by sponsoring events, various charitable donations, and volunteering at countless community events. We also encourage our staff to volunteer their time and are proud of their roles outside of the workplace.
Be a Part of Something Bigger.
Last year we donated and served our areas with your support.
members who go above and beyond

Our members are doing incredible things in their communities.
P1FCU members are doing amazing things in their communities every day. By giving back, they make positive, lasting impacts on their friends and neighbors. We are proud to recognize our Champions for Change and help support the work.
Community Giving Requests

Supporting local non profits.
Our dedication to supporting non profits in our local communities with sponsorships and donations is part of our core beliefs. Last year we helped over 300 non-profit organizations with over 650 contributions to help improve the quality of life in the areas that we serve. Our employees also volunteer more than 5,000 unpaid hours to support non profit organizations.
International Credit Union Day
celebrating credit unions

Celebrating the Credit Union movement.
International Credit Union Day, celebrated since 1948, recognizes the credit union movement's history, promote its achievements, recognize hard work and share member experiences. Every year we celebrate International Credit Union Day by
hosting a free shred day for our members.
Building brighter futures
Helping during the holiday season

Season of Giving
We accept donations to help those in need during the holidays during our Season of Giving, but we can't do it alone. You can help by monetary donations, giving a gently used coat, a new toy, or food to help families in need.
Neighbors Feeding Neighbors
Another part of our Season of Giving is helping deserving families receive a special turkey dinner during the holidays. Nominate a deserving family to receive a special turkey dinner.

With the return of each school year, the number of students needing school supplies increases.
We are fortunate to have community-minded members and staff who work to ensure students have the tools and resources they need to succeed in school. Each year, we collect school supplies and donations to help Stuff the Bus for those students in need.
community quick links
Help support our programs, and stay up-to-date on community events.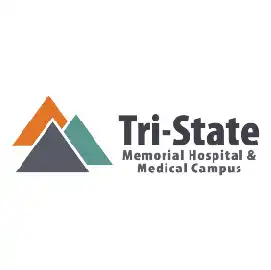 P1FCU is a pillar in the communities they serve. They go above and beyond to support non profits, youth, and local heroes to promote the good works they do. They understand that we are all in this together and do what they can to create a better environment for our region. We are blessed to have a credit union in our area that is so committed to caring for our communities and giving back in multiple ways.
- D'Lynn Ottmar, Tri-State Hospital Foundation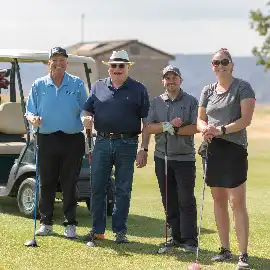 A BIG THANKS to all who came out and supported the annual L.I.F.E. Golf Tournament!
P1FCU is one of the 3 Major "DOUBLE EAGLE" Sponsors for our tournament and we could not complete our mission without their generosity.
- Lewiston Independent Foundation for Education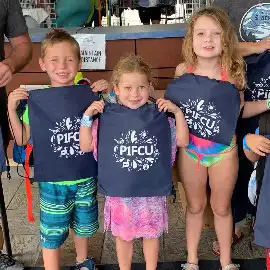 P1FCU's involvement with the Boys & Girls Clubs of the Lewis Clark Valley has been instrumental. Not only are they financially supportive, but they are some of the first to step up and volunteer for events, and they even come to our Clubs to make grilled cheese sandwiches for our kids for an after school snack. The kids love when P1FCU comes to our Clubs!
- Boys & Girls Clubs of the Lewis Clark Valley