Processing card payments has never been easier.
Let your customers pay any way they want to.
Fewer people are carrying cash these days. And so businesses need to find cost-effective ways to process card, debit card, and electronic payments. At P1FCU, our Merchant Services Team can introduce you to a wide range of point-of-sale solutions that can help reduce costs, increase sales, and build customer satisfaction.
P1FCU's Merchant Services are powered by Clover Point-of-Sale systems, an industry leader.

Accept a wide variety of payment types, including credit, debit, gift, and government benefits cards.

Increase online sales with e-commerce payment solutions.
Protect customers' card information through multi-layered security.

Track inventory and gain insight into customer preferences.

Develop marketing plans based on sales data.

Benefit from Clover's round-the-clock customer service.
Cut costs as P1FCU representatives help you find the best value for your business.


Jamie White, Merchant Services Sales Manager
We are committed to providing excellent member service, as well as delivering products with high value to our members. Operating under guiding principles of trust and respect, we have created relationships with merchants across the states we serve.
---
Our Products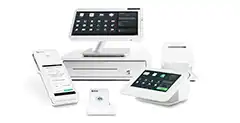 The Clover family of systems offers a variety of products with unique features to suit any business. Clover makes sales, tracks inventory, manages employees, maintains loyalty and marketing programs, and much more. Clover Security helps protect your business and customers. 24/7 support offers you help whenever you need it.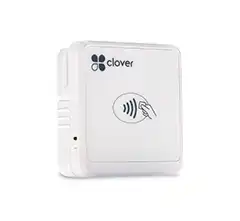 Quickly accept contactless, EMV chip, or traditional swipe payments anywhere with the Clover Go Contactless Reader. Just download the Clover Go app and pair up with your mobile device.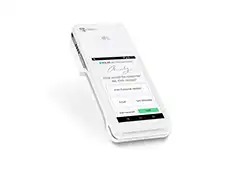 This all-in-one device allows you to serve your customers with total capabilities wherever you go. You can print receipts, scan barcodes, take electronic signatures, and accept payments from the palm of your hand. Features a long-lasting battery to work as long and hard as you do.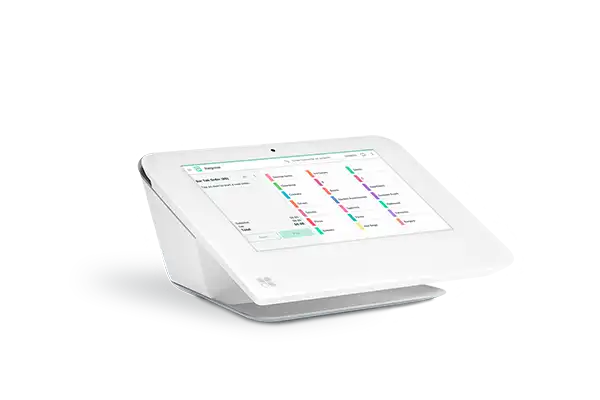 Clover Mini features a large touch screen that you can personalize with apps to help you manage employees and keep track of customers. Take online or in-person orders, send and print receipts, and manage tips and tabs with this compact countertop solution.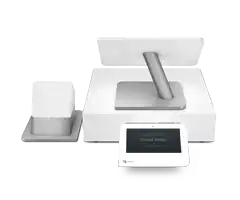 This complete tablet station gives you the power to engage with your customers. Work faster and build relationships by allowing them the control to confirm their orders, enter their contact information, and complete payments on the customer-smart terminal. Build loyalty programs, enable charity and donation features, and run your business on the Clover family's fastest system.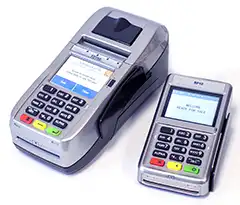 This terminal is easy to use and built for speed, touch-screen display and guided prompts. All terminals are encrypted, downloaded, tested, shipped or hand-delivered, and ready to go.