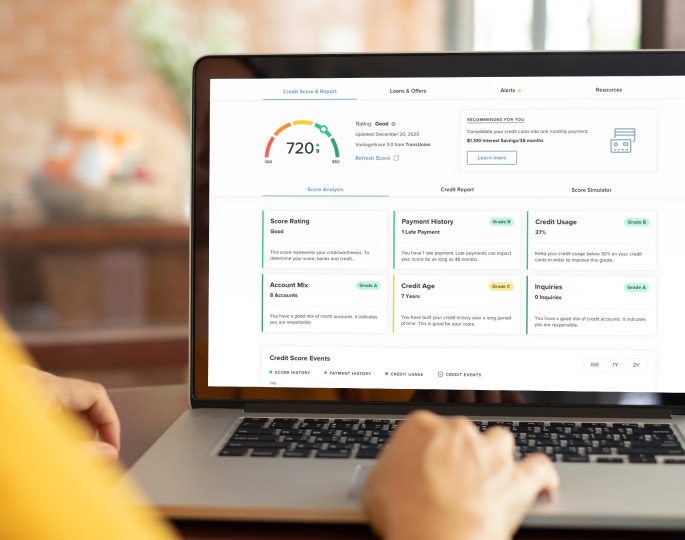 My Credit Journey
Do more with your credit score!
With instant access to your score, credit report, personalized money-saving offers, and financial education tips, you can take full advantage of what your credit score has to offer.
GreenPath Financial Wellness
certified financial counseling services

With GreenPath, you have free access to money management and financial education services. GreenPath is a non-profit company that partners with you to achieve your financial goals. You can receive assistance with personal and family budgeting, understanding your credit report and how to improve your score, money management, debt repayment, avoiding bankruptcy, foreclosure, and repossession.

Banzai is a financial literacy program used by millions around the country, for you and your home, for free. Experience real-world financial literacy in a fun, safe way. The program curriculum includes three different programs that the whole family can learn from and enjoy: Banzai Junior (8-12), Banzai Teen (13-18), or Banzai Plus for adults. Are you ready to start your financial adventure?
Premium financial literacy program for educators

Banzai is a real-world financial literacy program designed with a teacher's classroom in mind. Banzai is free to teachers and students to help them tackle real-life problems with life scenarios. You choose elementary and secondary program curriculum when you enroll.
If you cannot afford your mortgage payments and want to avoid foreclosure, you may have options. There are many programs to assist members who are at risk of foreclosure and struggling to make their monthly mortgage payments.
GreenPath Financial Wellness can help you with common practices, prevention, consumer rights, and recovering if you are a victim.
You can also report identity theft to the Federal Trade Commission and get a recovery plan started.